Here are some tips to help you to take back control of your alcohol drinking and some extracts on breaking habits from my book Cut the Crap and Feel Amazing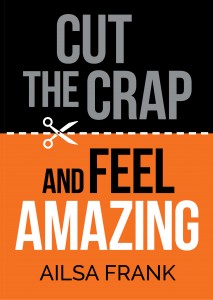 Firstly, Identify the stresses and emotions that fuel your alcohol addictions. Then deal with them to set yourself free. You need to focus on making changes that will break the bad alcohol habit. Habitually drinking alcohol creates a habit in the subconscious in the same way hypnosis forms new habits of not drinking alcohol in the subconscious. Do the following experiment to prove to yourself that it is possible to adapt to something new.
Try this technique
Move the rubbish bin in your kitchen. For a while, you will keep going back to the old place, but before long you will get used to the bin being somewhere else and will go to it automatically, without having to think about it. It's the same thing with an alcohol addiction or bad habit that you want to change: you need to change the behaviour and do it over and over again until you get used to the new way of being. It works because you store the habit in your subconscious mind and, once you have reprogrammed yourself, it will become natural for you to behave in a new way. The same will happen when you change your alcohol drinking habits over time eventually the new habit will override the old one. Hypnosis for changing alcohol habits fast tracks the process.
You invested time in learning the addictive alcohol behaviour. You need to spend time breaking the alcohol bad habits too.
4 Tips to break bad alcohol habits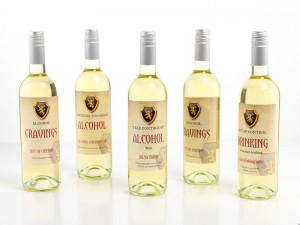 1) Saying: "I won't drink alcohol this week" and then as soon as the week starts you have a drink and decide to stop another day.
How to break the alcohol habit:
Make as many small changes in your day so that you break some of the familiar habits which contribute to you alcohol drinking. For example, drive a different route home, get home at a slightly different time, change the evening routine, go straight for a shower after work, have sparkling water in a wine glass instead of alcohol. Self-talk positively "I can be in control, I am in control, I am sober". Visualise yourself without an alcoholic drink, visualise yourself having a herbal tea, brushing your teeth and getting into bed totally sober, see yourself waking in the morning refreshed.
2) Saying: "I won't get stressed" but then finding yourself do just that which leads to an alcoholic drink later that evening.
How to break the stress fuelling alcohol habit:
Speak positively to yourself throughout the day "I can get this done really easily, I am getting more done in less time, I am finding ways to be relaxed." When you feel yourself rushing, feeling stressed or hear the tension in your voice, consciously pull back to avoid getting caught up in the drama and say to yourself "It's all working out fine, it is all resolving AMAZINGLY well, what if this is AMAZING."  Imagine your stresses passing like clouds in the sky, let them pass. Imagine everything has worked out well. The less stressed you are the more in control of your alcohol habits you will be.
3) Saying: "I won't spend money" and then allowing yourself to buy alcohol.
How to break the money spent on alcohol habit:
Imagine all the people who have less than you and instantly you will feel more wealthy. Say to yourself "I am happy with what I have, my life is AMAZING and AMAZING things happen to me".  Visualise yourself going through your week without spending money on alcohol such as avoiding the alcohol section in the shop. Imagine having more money saved each week from not buying alcohol.  Set up a savings account specifically for the money you would have spent on alcohol, with monthly payments to build up your funds. Even if you think you can't afford to save start saving you need to begin saving now. When people stop or reduce their alcohol drinking they find they have a lot more spare money. Set a goal of something healthy you would like to do such as a spa day, a flying lesson, a Ferrari track day..., build your alcohol fund to pay for it at some point in the future.
4) Saying: "I will eat healthy foods" which you manage all day but then you get home and snack on foods which you associate with drinking alcohol.
How to break the eating linked to alcohol habit:
Change your routine when you get home such as having a shower then change into a comfortable tracksuit, sit in a different chair to eat your dinner and sitting on a different seat in front of the TV.  Also, move the snacks in the kitchen to another cupboard so your mind doesn't slip into old comfortable habits which may trigger alcohol habits.  Do yoga stretches whilst you watch TV also try drinking a herbal tea.  The more healthy a routine you create the less likely you will be to want an alcoholic drink. Visualise a red triangle in your mind imagine putting the cravings into the triangle and shrinking it down until they are gone.  Visualise your healthy routine without alcohol in your mind last thing at night and first thing in the morning.
Hypnotherapy sessions or hypnosis recordings allow you to make alcohol habit breaking changes on a subconscious level. You can read more on each of the product pages of my hypnosis downloads:
"Stop Binge Drinking for Women"
Also, read my book Cut the Crap and Feel Amazing published by Hay House (available as a paperback, ebook, kindle, and audio). Chapter 13 teaches techniques for alcohol reduction.