Stop Smoking Hypnotherapy with Ailsa frank
Hypnotherapist Ailsa Frank helps clients to stop smoking If you are interested in hypnotherapy phone appointments contact us or click here for prices.
I work with clients over 2 sessions as I feel a follow-up appointment is essential for really taking control of cigarettes. The client will usually stop after the first session but the second session allows them to get the most from the hypnotherapy as there is only so much that can be done in one session. I hear how they are getting on with the new changes and teach a self-hypnosis technique on the second appointment which is a great tool to keep stress levels down in the future. Some clients come for extra sessions to improve other areas of their life.
Hypnotherapy helps change the habits and patterns stored in your mind thus allowing you to give up the habit of smoking. Most smokers have programmed themselves repetitively from morning until bedtime many times per day over many years. It is no wonder that it is so difficult for people to quit smoking without thinking about it constantly. Add to that the addictive nature of nicotine and it is easy to see the hurdle people face when letting go of cigarettes. This is why hypnotherapy is so useful to anyone considering kicking the habit of smoking as it allows your mind to take on board new habits as a non-smoker. Hypnotherapy dissolves cravings and urges to reach for cigarettes just like putting new software in the computer of your mind.
Hypnotherapy is a proven technique that works to help people change habits and patterns and I have helped many clients with letting go of cigarettes.
Stopping smoking is a positive life-changing experience so I like my clients to get the full benefits by releasing stress and creating a better lifestyle dealing with any issues that need addressing. Hypnotherapy also lets go of cravings allowing you to feel free and in control again.
Most smokers have invested many years and a lot of money in destroying their health. I can only work with those who are prepared to invest some time in reversing the years of neglect. It is possible to stop smoking in an hour but I think Hypnotherapy is used in a much better way if the client gains a better understanding of their smoking habits. I use Hypnotherapy to restore confidence so clients can reach their full potential. I give clients a hypnosis recording to listen to at home and teach follow up techniques.

One to one hypnotherapy appointments are tailored to deal with individual issues to suit each clients requirements.
I like to move people on as quickly as they can safely make the changes so most people have 2-4 sessions although some have a few more. I try to keep it to a minimum, teaching the client what to do so they can get on with things themselves.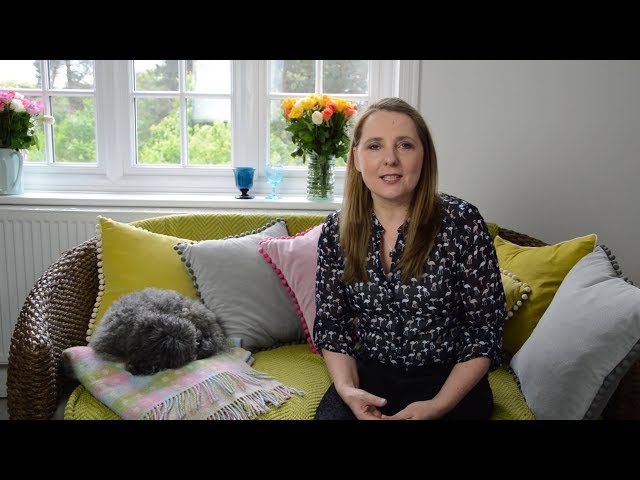 "Hypnotherapy very worthwhile, if you want to give up it works." Sarah, Berkshire

"I haven't touched a ciggie since I saw you at the hypnotherapy session, thanks" Max, Wokingham

"I was worried about the cost of the hypnotherapy but I have had my money back already by not buying cigarettes. It has made giving up painless, craving free and so easy." Fiona, Edinburgh

"I smoked for 25 years without even trying to give as I enjoyed smoking so much. It was ingrained into my life and everything I did so I decided to use nicotine chewing gums to support me alongside the hypnotherapy. It worked really well as my mind became used to the changes I found it easier to stop smoking. After a while the chewing just sort of faded away. The hypnotherapy gave me the will to make the change and changed my perception of the cigarettes." Jayne, Bristol

"Dealing with the stress of my divorce and work pressures gave me the ability to let go of the cigarettes. The hypnotherapy also helped let go of the routine of smoking." David, London

"Hypnotherapy was an easy way to let go of cravings and addiction to cigarettes. Finally, I am smoke-free!" Chuck, Chicago

"I would recommend hypnotherapy as it makes it easy to stop smoking." Janice, Hong Kong

"I quit smoking thanks to you and hypnosis." Brett, Adelaide
Hypnotherapy is more effective for smoking cessation than nicotine replacement therapy, one study that was run on patients who had been hospitalised for smoking-related sickness compared the effects of Hypnotherapy with Nicotine Replacement Therapy (NRT) to help with smoking cessation. The results show that Hypnotherapy was more effective than NRT and patients were more likely to become non-smokers after 12 weeks and 26 weeks of hospitalisation. Another clinical smoking cessation study where 21 smokers received hypnosis for smoking cessation resulted in 81% of the patients giving up smoking by the end of their treatment.
Commonly asked questions about hypnotherapy for giving up smoking
How does hypnotism help reduce smoking? Hypnosis is a tool to access the deeper part of your mind where your behavioural habits are stored. A hypnotherapist will guide you through making changes to your relationship with smoking and change your mindset to help with smoking cravings.
Does it work hypnosis to stop smoking and how do I know hypnosis to stop smoking works? Like anything in life if you give something a try it may work for you
The best way to stop smoking, what is it? It may be a combination of things that will work for you from nicotine patches, vaping, taking up new hobbies, exercise, changing daily routines, drinking herbal tea, stopping smoking products from health shops and various herbs to help smoking cessation, chewing gum, drinking water when you feel like a cigarette, a change of diet and lifestyle and of course hypnotherapy is a proven method that works for many people.
Is hypnosis safe to stop smoking? Hypnotherapy is a similar feeling to waking in the morning when you feel relaxed but can't be bothered to get up. You will only make changes you are ready for. It is safe and as long as you use a trusted therapist who has insurance and is registered with a recognised society, there is no reason to be anything other than excited to try it. You can find registered therapists around the world through the GHR UK (General Hypnotherapist Register), The NGH USA (National Guild of Hypnotists) The Hypnotherapy Society UK
I am bored of smoking how can I stop now and I am sceptical about hypnosis? Try the Stop Smoking Now hypnotherapy recording in the Feel Amazing app by Ailsa Frank. If you don't make the change we will give you your money back. Nothing ventured nothing gained.
What reasons and motivations are there to give up smoking? Often people seek help to stop smoking while pregnant or help to stop smoking during pregnancy of their partner, to stop wasting money on cigarettes and smoking, because they have young children, they are affected by health issues or fear health issues arising in the future from smoking, constantly worry about health risks of smoking.