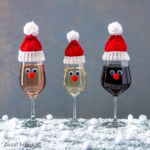 With the festive party season looming here are some easy to do tips to keep you sober in the run-up to Christmas
1. Turn your house into a spa hotel
Calm music, warm baths, herbal teas and early nights.
2. Go to a cafe
Arrange to meet friends for breakfast or afternoon tea rather than for dinner in the evening.
3. Start with a sparkling water at all social events
Say you are thirsty and would like a water then have one glass of wine sipped slowly followed by another water.
4. Only pop in for an hour to potentially heavy drinking events
Pretend you have other commitments meaning you have to rush off.
5. Visualise yourself back home safe, sound and sober
See yourself brushing your teeth whilst being totally in control.
You can read more in my book, Cut the Crap and Feel Amazing or try my hypnosis downloads such as Take control of alcohol, De-stress your life, Create work-life balance to enhance your self-improvement. website shop
One to one hypnotherapy phone sessions with Ailsa cost £150 each. Usually, 2-4 appointments are required.
Follow me on Instagram ailsafrank for daily inspiration
Follow me on Twitter for more tips and advice @AilsaFrank
Like my Facebook page Ailsa Frank Author and Hypnotherapist
Watch my YouTube channel Ailsa Frank Hypnotherapy
Buy hypnosis downloads from www.ailsafrank.com